Rock pools and the most idyllic restaurant on the north coast.
Binimel-la
The Binimela Cove, near Pregonda, is located 25 nautical miles from the Port of Mahón and can be reached after 1 hour and approximately 15 minutes of sailing, along the entire north coast of Menorca, which is characterised by its exposure to the tramuntana wind as well as its reddish rocks, characterised by being impermeable and by its enormous cliffs that are impressive at first sight.
The beach is distinguished by its reddish and golden sand, although of different shades, and its coarse sand. It is also a completely unspoilt cove. The water is crystal clear and turquoise, except for the centre of the beach where there is a rocky bottom with many species typical of the Mediterranean coast, ideal for those who wish to dive. At the back of the beach, there is a Salairó torrent that flows into the shore, as well as an enormous dune system that, thanks to its good conservation and protection, has been able to regenerate over time.
In the eastern part of the beach you will find small beaches, ideal if you wish to have a day of peace, tranquillity and absolute "mindfulness". The rocky seabed is ideal for those who love snorkelling and discovering underwater landscapes with an enormous marine biodiversity thanks to its protection granted with the name of Marine Reserve of the North of Menorca.
Access by sea is perfect, although it is exposed to strong winds from the north or west. On the other hand, access by land is easy. There is a car park 400 metres from the beach and from there you can access it by crossing a wooden footbridge along the stream.
For those who love Menorcan gastronomy, the beach has the Binimel-là Restaurant, unique for its tradition and location, where you can enjoy typical Menorcan food.
What are you waiting for, get on board of our boats and we will take you to enjoy a unique and unforgettable day in Menorca.
Name of the coveBinimel-la
Type of sandFar away / 25,3 mn / 1 hour 15m
RestaurantRestaurant
Jumping rockThere is no
Anchoring situationExceptional
Access by landAccess by bus
Why is he leaving?Beach very close to pregonda, one of the best restaurants on the island.
Weather from Mahon1h 19min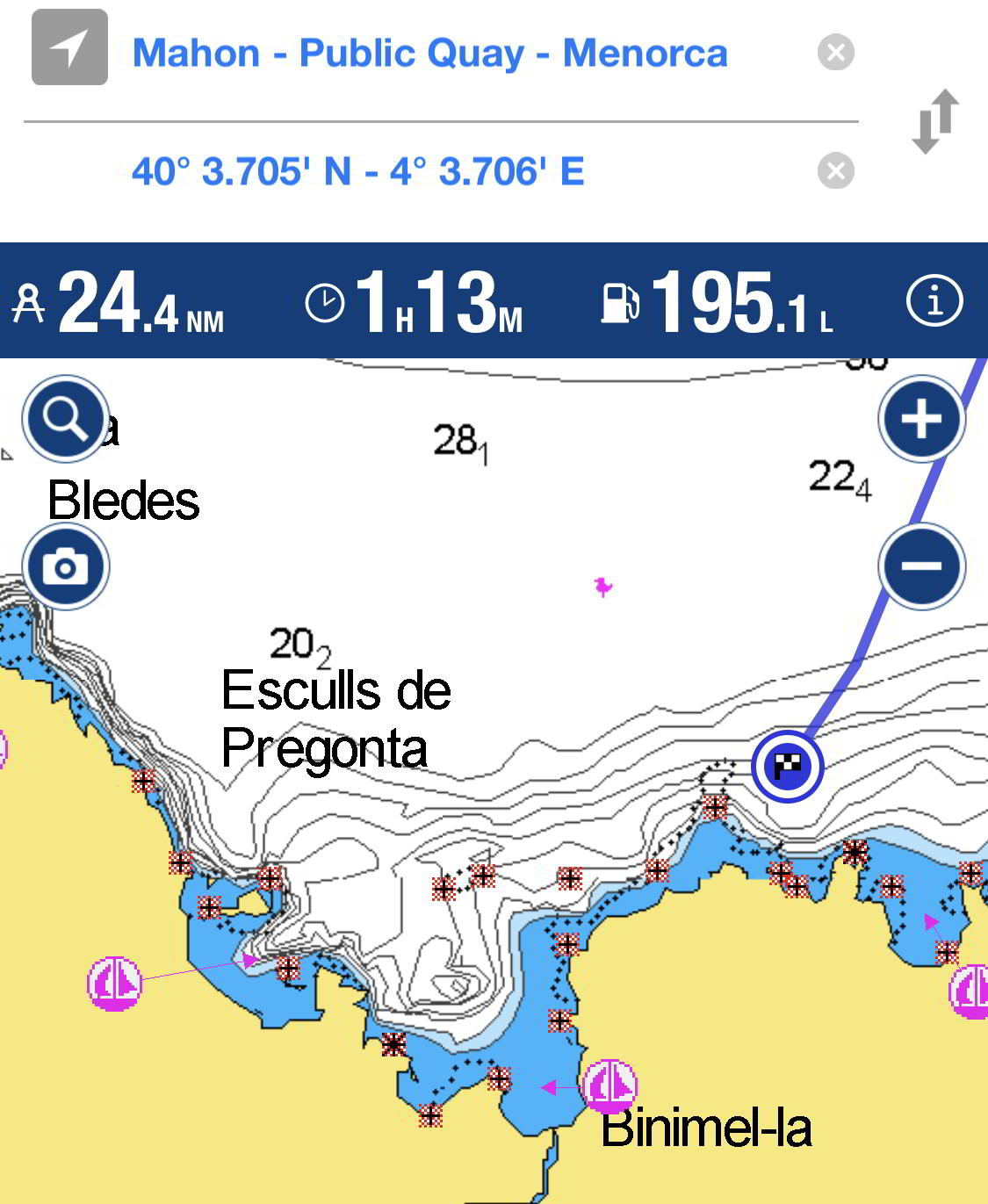 ---
You may also be interested in
The largest town on the north coast with its bay where you can enjoy Menorcan gastronomy is an obligatory stop.
The most idyllic resting place on the north coast, protected by huge cliffs that will leave you in awe.