One of the most important beaches in Menorca.
Mitjana Cove
Cala Mitjana, located near Cala Galdana and in the municipality of Ferrerias, is one of the greatest charms of the south coast of Menorca. Just 23 nautical miles from the Port of Mahón we find this paradisiacal corner of the Mediterranean, where after a little more than an hour's sail, we can arrive, anchor and enjoy a magnificent day on a boat.
Once you reach the beach you can enjoy an absolutely unspoilt landscape whose charm lies in the turquoise blue colour of its crystal clear, clean water and fine white sand typical of the south coast of Menorca. It is an unspoilt cove with a spectacular landscape surrounded by pine trees that offer a little shade for resting and picnicking, an ideal place that leaves no one indifferent and that everyone wants to enjoy at some point.
Once on the beach, on the right hand side, between the limestone cliffs, we find Cala Mitjaneta, a mini cove for very few people and which has no sand, unique in the whole of the Mediterranean.
For sailors, it is ideal if you want to enjoy the peace and quiet of the sea with a good meal. The difficulty of access on foot makes it an oasis of peace for those arriving by sea. If you have a dinghy, or if you are an adventure lover, you can swim to the beach. Be careful, however, as there is no lifeguard service. There is also an old sandstone quarry behind the beach, which was previously used for construction.
Finally, it is one of the most photographed beaches on the island. What are you waiting for?
Come aboard our yacht Nila or Mosquito, and we will take you to this turquoise Mediterranean paradise.
Name of the coveMitjana Cove
Type of sandFar away / 23.2 mn / 1 hour 10
Type of beachWhite sand
RestaurantThere is no
Jumping rockThere is no
SnorkelExceptional
Anchoring situationSand for anchoring - spacious
Access by landThere are people - arriving from land
Reference beachPostcards
Why is he leaving?One of the most beautiful beaches of the Balearic Islands
Weather from Mahon1h 9min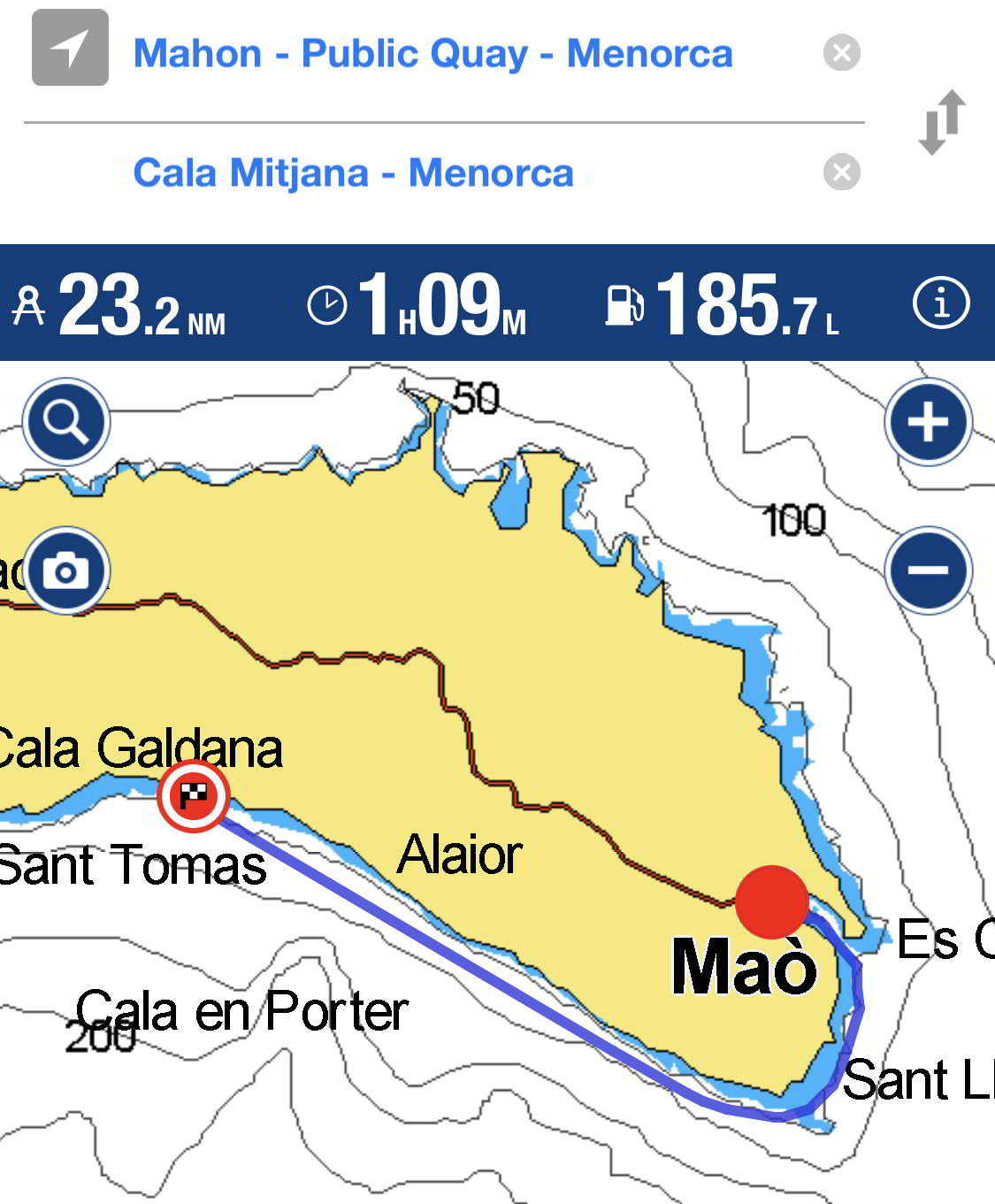 ---
You may also be interested in