We always go south when the wind comes from the north.
Route 5 - Medium distance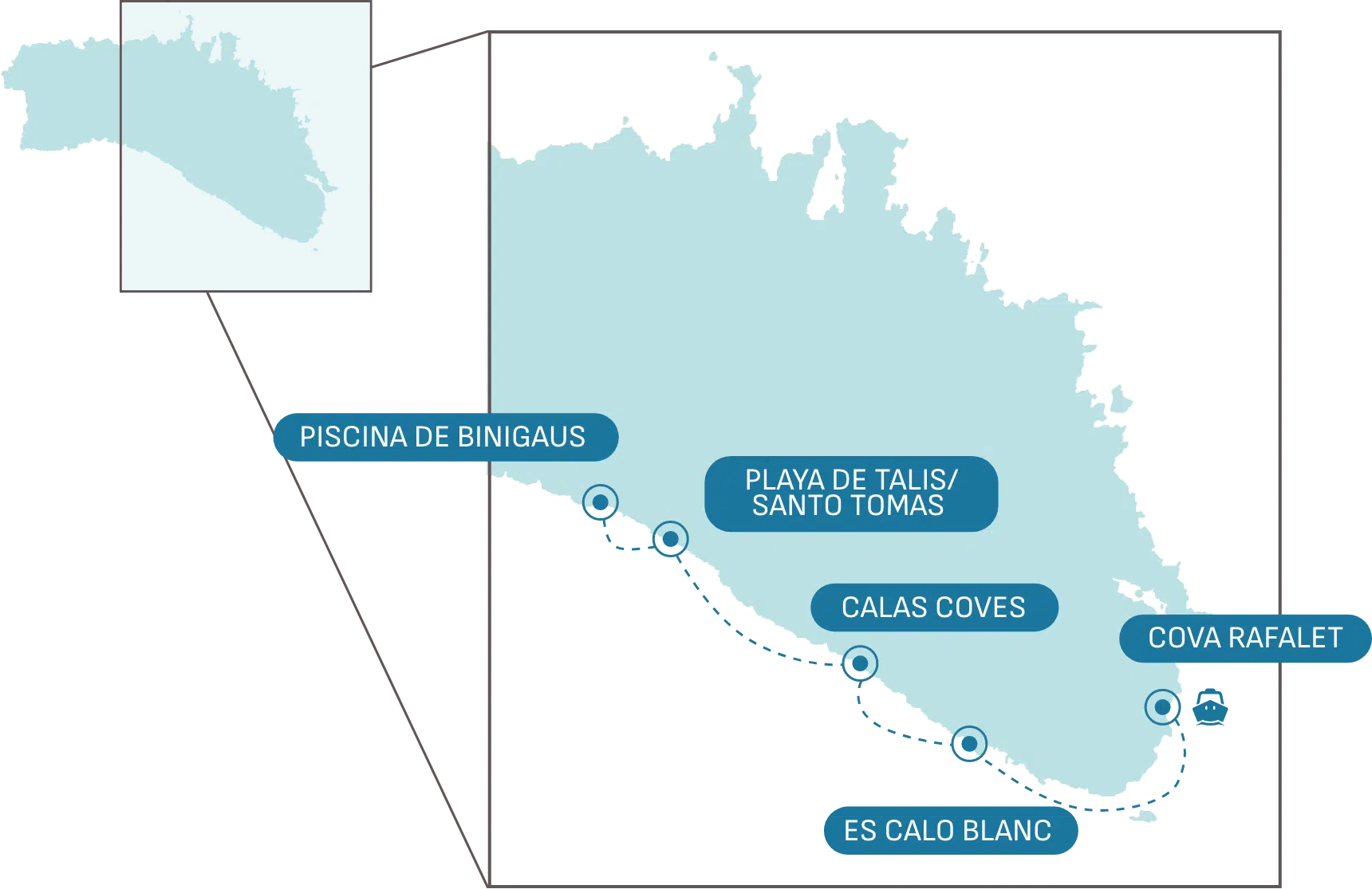 On sailing times, from the last stop at 20 knots (fast for a small boat).
Start of route
Rafalet Cave
Shortly after leaving the harbour we arrive at the Rafalet Cave. It is big enough for our boats and yachts to enter.
1st stop - X min HIKING
Es Calo Blanc
This small cove is one of our favourites, as most people drive by... The water is a beautiful turquoise colour and there are rocks to jump from 2 to 9 m high. The mix of sandy bottom and rocky bottom offers a nice snorkelling experience.
2nd stop - X min HIKING
Coves Coves
The bay is surrounded by high vertical cliffs, in which there are almost a hundred artificial caves (the largest concentration in the whole of Menorca), which were used as necropolis, i.e. burial places, in the Bronze Age (2000 BC) and later became the Iron Age. The bay is reminiscent of a pirate bay. We only drive for a short time and then continue immediately.
3rd stop - X min HALT
Talis Beach / Santo Tomas
4th stop - HIKING X min.
Binigaus Swimming Pool
---
Other routes that may interest you