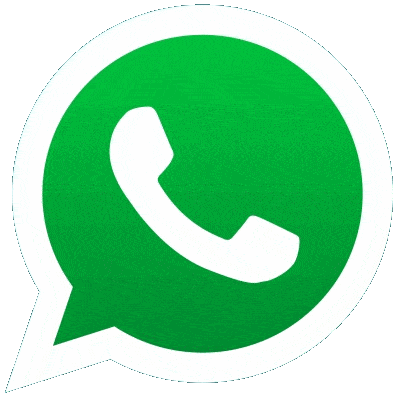 WE ARE #1 IN LUXURY YATES IN MENORCA
Follow us on our social networks
QUICKSILVER 755 "MOSQUITO"
CAPELLI TEMPEST 6.25 "PIPO"
BENETEAU FLYER 6.6 "KIKU"
BENETEAU FLYER 6.6 "KIKU"
QUICKSILVER 755 "MOSQUITO"
CAPELLI TEMPEST 6.25 "PIPO"
QUICKSILVER 755 "MOSQUITO"
BENETEAU FLYER 6.6 "KIKU"
CAPELLI TEMPEST 6.25 "PIPO"
An amazing day visiting beautiful virgin beaches, and perfect swimming spots. Jan and the team were brilliant - the skippers were incredibly helpful- organising a tandem boat ride to accommodate our large party. They even helped us meet a friend who's delayed flight meant he missed the beginning of the boat trip. A perfect day - thank you and we'd most certainly book again.

molly schneider


One of the best days we have had, went with friends that have a house on the island for 25 years + and they hadn't seen the island at sea. Stunning boat and great crew

Sam Malins


Everything was as expected!!! Jan, the owner of the charter company is extremely professional and available. Uri, the captain of the boat has exceptional skills and brought us to view some spectacular locations! Honestly this has been the very best day of our trip! Deeply deeply recommended!

Eduardo Secci


We thoroughly enjoyed our day. Great thanks to Jan for arranging the day. The crew on board were fantastic, very accommodating and arranged some great lunch, also arranging dinner on the port when we arrived back. Super last day. Thank you 😊

Chris Monk


We had a fabulous day out on the Mosquito boat with Adrian our skipper. We explored along the south coast of Menorca. He took us to a lovely secluded cove for a picnic lunch and some fantastic snorkelling. Loads of fish to see. He also drove the boat patiently for hours while our three boys had a ball using the inflatable toys especially the wing! Many brilliant videos of the fun we had. Courteous, efficient and good value for money. Boat was perfect size for the six of us. Would highly recommend.

Margaret Bell

Everything was as expected!!! Jan, the owner of the charter company is extremely professional and available. Uri, the captain of the boat has exceptional skills and brought us to view some spectacular locations! Honestly this has been the very best day of our trip! Deeply deeply recommended!

Eduardo Secci


We had a fabulous day out on the Mosquito boat with Adrian our skipper. We explored along the south coast of Menorca. He took us to a lovely secluded cove for a picnic lunch and some fantastic snorkelling. Loads of fish to see. He also drove the boat patiently for hours while our three boys had a ball using the inflatable toys especially the wing! Many brilliant videos of the fun we had. Courteous, efficient and good value for money. Boat was perfect size for the six of us. Would highly recommend.

Margaret Bell


One of the best days we have had, went with friends that have a house on the island for 25 years + and they hadn't seen the island at sea. Stunning boat and great crew

Sam Malins


An amazing day visiting beautiful virgin beaches, and perfect swimming spots. Jan and the team were brilliant - the skippers were incredibly helpful- organising a tandem boat ride to accommodate our large party. They even helped us meet a friend who's delayed flight meant he missed the beginning of the boat trip. A perfect day - thank you and we'd most certainly book again.

molly schneider


We thoroughly enjoyed our day. Great thanks to Jan for arranging the day. The crew on board were fantastic, very accommodating and arranged some great lunch, also arranging dinner on the port when we arrived back. Super last day. Thank you 😊

Chris Monk

We are a boat rental company in Menorca of 6.75 m and 20 meters. Our yacht "Laya" is with 21,30 meters the largest and most elegant charter yacht in Menorca. Our smaller vessels include all the new features on board from 2022.
Our charter boats have a wide range of standard and extra equipment. Among them: Water skis, donuts, SeaBobs, jet skis, dive scooters, jellyfish pool, inflatable island and much more.
LATEST NEWS | Blog | Routes
COVES OF MENORCA
COME AND ENJOY MENORCA
Visit the north coast of Menorca when the wind blows from the south and the south coast when the wind is from the north.